Take your public outreach and utility marketing programs to another level with print, web, social media & video.
Plus, if you need help with branding your organization, language translations, finding a fun giveaway item or standing out at a tradeshow or community event, we have the expertise to make it a reality.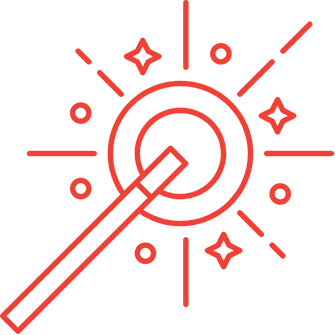 Vehicle Wraps / Truck Stickers
Take your messaging on the road! We've got you covered. Our team has crafted hundreds of vehicle wraps for local governments and utility companies, helping provide the best advertising on wheels.
Video has quickly become the most effective form of content in the mobile device era. Our custom video team can create a variety of packages that deliver dynamic visual storytelling to your target audience.
Print collateral is everywhere, but a majority of it is boring and ineffective. You need to ensure that your leave-behinds are able to continue impressing your customers or community members long after you've left.
Infographics provide an engaging way to look at boring, but important data. Visual aids are proven to better resonate with readers -- over 65 percent of people are visual learners. Ensure your important stats aren't overlooked. Our team can help create straightforward, print and digital infographics that put an eye-popping spin on your data.
We are proud to offer map creation. From highly specific technical geographic map creations, to creative map illustrations, we do it all. Our map designing projects have ranged from cartoon illustrations of watersheds to in-depth grid system maps. With complete project customization, we are able to craft a map specific to your needs.
Our visual world calls for illustrations. Communicating through pictures is one of the most effective ways to impact an audience. Our talented team has created thousands of original illustrations that have brought new life, to otherwise boring outreach materials.
Booths are a dime a dozen. Whether at a farmer's market or another community event, making your booth stand out is important to your outreach efforts.
Convert your ordinary pdf file into a branded, digital experience across all devices.
Electronic billboards are popular inside city halls and utility company customer service areas. They provide a 21st-century approach toward interacting and engaging with community members and customers.
Tired of using the same dull PowerPoint presets? Use this as a continued opportunity to increase your brand awareness and impress community members and important stakeholders.
Public Service Announcements
Struggling to find the right wording for your next Public Service Announcement (PSA)? What works for radio, newspaper, magazine, and television, all differ.
Communities and customer bases are more diverse than ever. Serving your community members includes being able to effectively communicate regardless of language.
Is yours being read? If you can't answer that, then it probably isn't. Newsletters are an important communication tool for utilities and there is an art to designing a newsletter that attracts people to read it.
Annual reports are full of vital information for both internal and external members. Through cutting-edge design and layout, we help elevate your report to the forefront.
Looking for an inexpensive attention grabber? Through good design, we can launch your important message into the spotlight – attachable in bill mailers, e-bills, newsletters, and other customer communications.
You only get one shot at a first impression. Win over your newest customers and community members with forward-thinking welcome packets. Share a collection of materials that educates and inspires through beautiful design and cohesive messaging tailored to your audience.
Delivering rate increases to your customers is never fun. But when it's done with engaging materials, consumers are more likely to pay attention and understand your reasoning.
Educating the next generation about important topics like water conservation, pollution prevention, and more, starts now! Creating educational materials for kids of all ages provides a conversation starter for parents and peers.
We are here to make you look good. Gone are the days you can sit back and hide. We can help with updating a logo, creating brand guidelines and even build you a new website.
At Goldstreet, our goal is to create a report with eye catching graphics, a professional appearance, opportunity to tell your story and include all the technical data in a clean, easy to ready report for your customers.
COVID-19 Coronavirus Wipes Public Outreach
Are you seeing a big influx of wipes and other toilet trash in your wastewater system now that people are being quarantined to their homes? We have developed a plethora of public education and outreach materials designed to educate the public about keeping wipes and other toilet trash out of the toilet. Available in English & Spanish.
As a full-suite agency, we are able to build cutting-edge websites -- front to back. By combining innovative design and high-quality coding, our websites stand out from the pack.