Beautiful Design → Big Results
As a full-suite agency, we are able to build cutting-edge websites -- front to back. By combining innovative design and high-quality coding, our websites stand out from the pack. Our development and design teams offer a variety of options when shopping for a new site, and are committed to working closely with you in order to meet your desired website feel and functionality. An effective website is all about connecting with your target audience, and when done right, it makes community relations that much easier.
Our team specializes in creating strategic, professionally designed websites for local government, public works, and municipalities. As experts in website engineering, we are able to provide total solutions that address a wide variety of domain needs.
The Positive Impact of Web Development
In today's digital-first world, the value of an engaging, modern website cannot be overstated — even in a niche industry or market like yourself. One of the biggest hurdles that cities/municipalities, public works organizations, and initiative-focused associations face is message outreach. Having an online hub that is visually appealing, dynamically functional, and versatile in operational capacities enables you to better promote, distribute, and carry out your message and mission.
Our web development services here at Goldstreet Designs give local governments, public works departments, and environmental associations the everyday tool they need to compete for consumer attention and action.
With an innovative website, you can see results such as:
Increased web traffic
More linking opportunities
Higher conversion rates
Improved contact rates
A better payment collection system
A more informed target audience
Enhanced social media engagement
And more!
Regardless of your industry or initiative, web development services are a leading way to better connect with your audience and elevate your brand, organization, or group. Deciding to invest in an intuitive, well-designed website isn't a matter of "if," but "when?"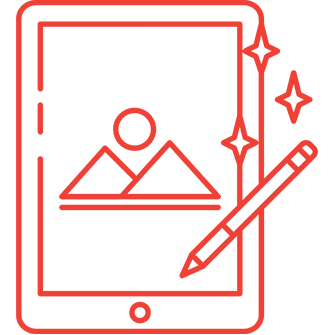 Web Development Solutions
Website Development & Design
We are able to create a variety of website types from full-custom builds to semi-custom website updates. Our team of engineers and designers is experienced in all major web platforms and CMSs such as WordPress, Wix, and Squarespace. Through our process, we deliver our customers websites that are foundationally strong and aesthetically impressive.
Database Architecture
Local governments, public works, and municipalities are often collecting and filtering through a mountain-sized amount of data. We know how that can be overwhelming to manage, and even harder to successfully organize. Our web engineers have built databases of all sizes, shapes, and purposes. If you're tired of trying to juggle data, let our team craft a personalized database to fit your organization's unique needs and workflows.
Mobile Apps
Yes, we can even do mobile apps. Whether you need a web app for a one-time special project or an application that is used all the time by internal employees or customers, our engineers have the ability to make it happen — completed with the features and functionality you're looking for.
Consult. Design. Deliver
We have a proven process to reach the goals of your outreach.
1
Project Scoping
Determine project goals, deliverables, and budget.
2
Kickoff Call
Introduce the team and have a shared understanding on scope and project timeline.
3
Content Drafts
Copy is client-provided or drafted by our copywriters.
4
Creative Reveal
Our team presents the design for your review and feedback.
5
Wrap Up
Final, approved version is delivered on time and within budget.
6
Analyze Results
We follow up to make sure the goals of the outreach performed as expected.
Contact us about your project needs, and together we'll discuss how you can hit your goals.