Hear What Our Customers Have To Say
Straight from the source come a few client experiences from working alongside us here at Goldstreet Designs. With over 430 government and utility partnerships built throughout the country, we love helping clients meet and exceed their goals.
Marin County, CA

I will absolutely give Gold Street Designs and the team that I worked with (Shayne McCarl and John Gross) a 10! The whole process was smooth from the beginning—from the initial brainstorming sessions, to the script drafting and re-writes, to the character designs and animation. I felt the team, especially Shayne, really took the time to not only listen to my thoughts, comments, concerns, and ideas but also provided valuable feedback and ideas that help steer the project in the best direction. At all times, while they were there to lend their creative expertise and expertise in the video design field, they also made it clear that they were there to help make mine and my team's ideas come to life.

I also greatly appreciated them allowing my team and I to take a pause when we had some creative questions (on my teams end) regarding some character designs and really appreciated Shayne and her team's understanding of our last minute changes—it helped us create a beautiful, informative, and equitable video that we feel is going to be able to touch all corners of our community.

All in all, I have nothing but fantastic things to say about the Gold Street team, especially Shayne (who I worked with the most on this project) and with John (who really helped kick this project off).

Thank you so much!
– Danika Ng, Senior Program Coordinator
City of Yuma, Arizona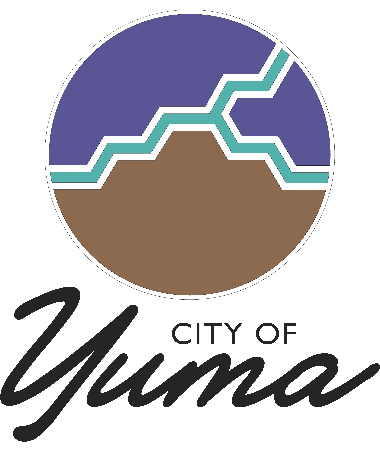 I have worked with GoldStreet Designs for several years. One of the products, they develop for the City of Yuma is our annual Water Quality Report. Goldstreet Design offers excellent graphic designs to create a very professional report. The staff is great to work with. They offer great customer support and service. During this time of COVID-19, they were very understanding to delays of information from me.
– Susanna Hitchcock, Water Quality Assurance Supervisor
City of Redmond, OR

As always, the assistance we received from Goldstreet was fantastic. Communication is difficult these days with the Covid situation, but your business made it painless. Definitely rate the service received a 10.
– Dustan, Water Division Operations Manager
City of Blue Springs, MO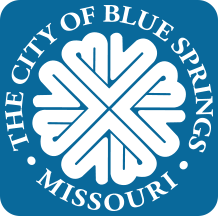 I would rate our experience a 10. The final product looked great, completing edits was extremely quick, actually the entire process was quicker than I had hoped for. I will definitely be contacting you again next year for our report.

Thank you
– Donna, Utilities Project Manager
City of Marysville, WA

We did receive the reports, and they look great! Thanks again for your promptness and attentiveness to our annual report. We are very pleased with how it turned out.
                          – Brad, Water Quality Lead
City of Hurst, Texas

Love it! I think that makes so much more sense. We are good to move forward. Thank YOU for making the process so easy for us!
– Kara, Public Information Officer
Cross Valley Water District

Everything was quick and staff at Gold Street made the process easy.
We had some challenges this year to get information to fit and staff at Gold Street jumped on it and got it figured out.
We appreciate everyone's effort and the excellent customer service that was provided.
– Mike, General Manager
Lake Stevens Sewer District

It has been an incredibly easy experience. One of the easiest and seamless I have done in many years. We will continue on our business relationship as I know we have a few projects going on.
– Tonya, General Manager
City of Waxahachie, Utilities Administration

Y'all are amazing!!!
Blow me away!
– Mariana, Administrative Clerk
City of Hood River, OR Public Works/Engineering

You guys did a great job for us. Especially in the time that we gave you. You always get it done in a timely manner. Next year I plan on getting it done earlier in the year. I don't need to wait until June. Thank you for all of your help.
Have a great day.
– Marlo, Office Manager
City of St Augustine, FL Public Works Administration

It is always a great experience working with the GoldStreet Design Team.
A big thanks to all the Staff at GoldStreet!
Have a great day!
– Holly, Administrative Coordinator
City of Bakersfield, CA City Managers Office

Thanks for reaching out. Our experience with Gold Street Designs was excellent! We have no complaints. The work was not only well done, but completed very quickly. We appreciate the hard work.
We would rate our experience as a 10.
– Joe, Public Information Officer
City of Woodland, WA Wastewater Treatment Plant

Good afternoon. No "feedback" to give, I continue to be very satisfied with the customer service, design team and end product. 10's across the board for me. Have a good day.
– Angela, Environmental Compliance Inspector
City of Shreveport, Louisiana

I had a great experience working with Goldstreet. On a scale of 1-10, I rate this experience a 10. It was a fast, simple process, and I look forward to working with Goldstreet again.
– La Shauna, M.P.A., Pretreatment Supervisor
City of Bentonville, AR Wastewater Utilities
"I'll be recommending you to all the surrounding communities in NW Arkansas. It's so nice to work with a group who have a c
lue about the issues we are dealing with!"
– Nancy, Lab/Pretreatment Supervisor
City of Temple, TX

"We appreciate Goldstreet's support and ongoing efforts to assist municipalities with developing messages to effectively educate citizens on utility issues."
– Heather, Environmental Programs Manager
City of Livermore, CA

"Of all the brochures I've seen on this topic, ours is the best one. Thank you for your vision and energy and for being so fun and easy to work with."
                          – Lynn. Water Resource Coordinator, Source Control
Spanaway Water Company

"Your creative ideas are spot on and always look amazing. Plus, working with you makes the process so easy. Thanks for all you do."
– Beth, Water Manager Assistant