More Than "Just" a Report → It's Your Story
You run a professional water system and are proud of the service you provide...
It's time to start using your consumer confidence report to tell your story in a compelling manner while also including the required technical data in a clean, easy to read report for your customers.
Our team specializes in creating eye-catching, professionally designed water quality reports (CCRs) for local government, public works, and municipalities. Contact us to learn how we can help!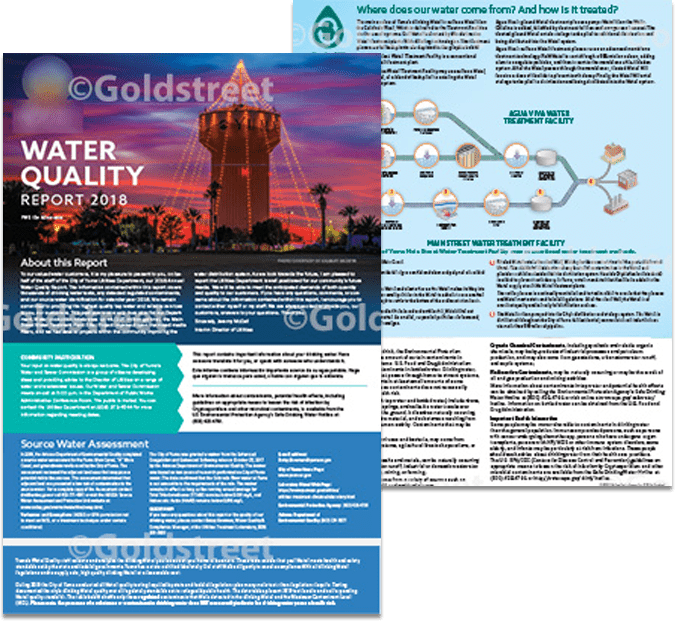 Add Killer Graphics to Make Your CCR Pop!
Maps
Show off the topography of your service area. Lots of map options.
Infographics
Make boring data come alive with fun graphic illustrations
Translations
Have a diverse population? Provide your report in multiple languages
Multiple Ways To Deliver Your Report
Every Water Quality Report we deliver is delivered as a web-ready PDF ready for posting on your website. We also offer a host of other options for delivery through multiple media channels.
Online PDF
Easily post your report online with a reader-friendly PDF that is ADA compliant. Flip PDF option is also available.
Printing & Mailing
Let us deal with the hassle of printing and/or mailing your annual consumer confidence report to your customers.
Post Cards
Send out post card notifications to let people know their water quality report is available to be viewed online.
Water Quality Report Case Studies
Learn more about the positive, real-world impact that a professionally designed Consumer Confidence Report can make.
Mount Pleasant Waterworks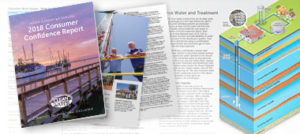 The team at the Mount Pleasant Waterworks was in search of a "fresh look" for their annual drinking water consumer confidence report. After many years of using the same format, they hoped to capture the attention of their customers and gain a renewed interest in the city's water quality.
City of Redmond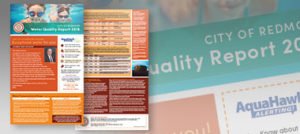 Goldstreet had the privilege of working with the City of Redmond, Oregon on developing its annual water quality report. The Goldstreet team created a high-quality report using custom imagery, highly-digestible formatting and copy to engage readers and educate them on the city's water quality.
Wanna Talk? Need a Quote? Let's Get a Conversation Going. We will respond within 4 hours. Guaranteed!