Educate the Young → Save the Future
Educating the next generation about important topics like water conservation, pollution prevention, and more, starts now! Creating educational materials for kids of all ages provides a conversation starter for parents and peers. By igniting talks about energy efficiency and water treatment, children and parents become more aware of how little actions make a big difference.
Our team works with local government, public works, and municipalities to create outreach materials like word searches, mazes, riddles, and other activities that help promote good habits for our future generations. Contact us to learn how we can help!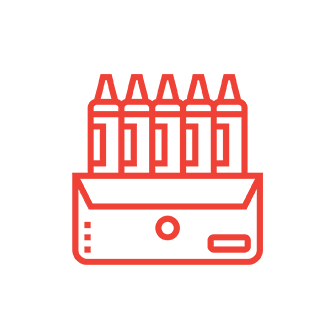 Consult. Design. Deliver
We have a proven process to reach the goals of your outreach.
1
Project Scoping
Determine project goals, deliverables, and budget.
2
Kickoff Call
Introduce the team and have a shared understanding on scope and project timeline.
3
Content Drafts
Copy is client-provided or drafted by our copywriters.
4
Creative Reveal
Our team presents the design for your review and feedback.
5
Wrap Up
Final, approved version is delivered on time and within budget.
6
Analyze Results
We follow up to make sure the goals of the outreach performed as expected.