We do our job really well, so you can do yours.
Our Story
The story starts in 2005 when John Gross and his business partner started working with a local electric and water agency in Oregon improving their image through captivating newsletter design and brochure development. In the nearly 15 years since then, Goldstreet Designs has grown to be the industry leader in utility and local municipality outreach solutions. With service to over 430 clients, crisscrossing the country, we have paved the way in engineering creative solutions for local governments and special utility districts.
Our work speaks for itself. We have been able to successfully connect public agencies with their local communities. By helping increase customer readership, promoting engagement, and elevating overall audience perception, our clients have seen more traction in meeting their short and long-term goals.
Headquartered in Bend, Oregon, we are a collection of boisterous, fun-loving, creative minds that passionately care about our work. But more than that, we believe in building relationships with our clients. We don't merely exist as a place of business but as an idea factory -- how we can help lift up good people and great missions?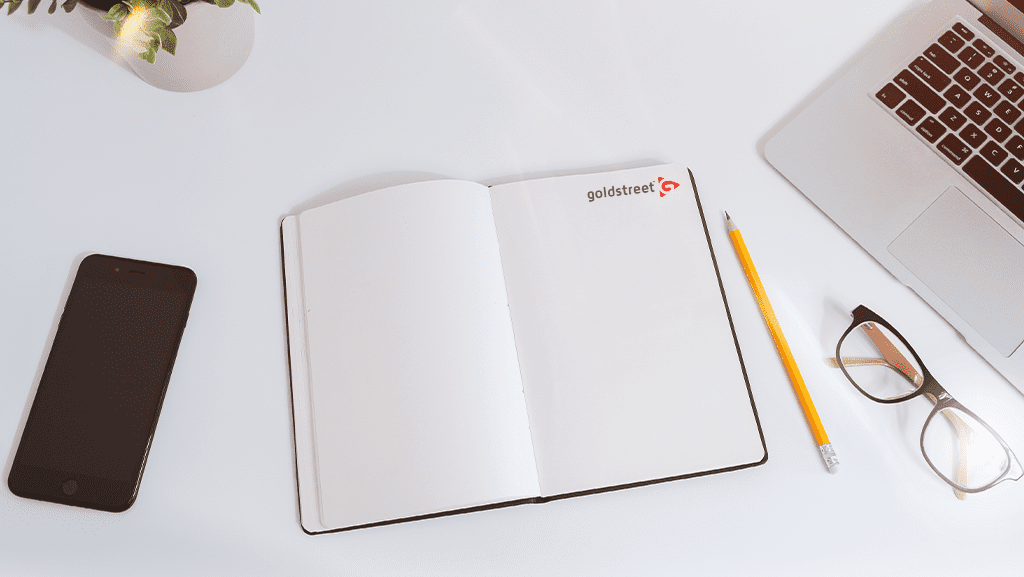 OUR PROCESS
Consult. Design. Deliver.
1
Project Scoping
Determine project goals, deliverables, and budget.
2
Kickoff Call
Introduce the team and have a shared understanding on scope and project timeline.
3
Content Drafts
Copy is client-provided or drafted by our copywriters.
4
Creative Reveal
Our team presents the design for your review and feedback.
5
Wrap Up
Final, approved version is delivered on time and within budget.
6
Analyze Results
We follow up to make sure the goals of the outreach performed as expected.
Why Goldstreet?
Why should you trust us with your
creative needs? I'm glad you asked…
We're firm believers in good organization.
A dedicated project manager will be alongside you from start to finish, dotting all the i's and crossing the t's. Determining goals, necessary outcomes, timetables, communication avenues, and more — has never been more streamlined and easy to follow.
Blazing fast delivery.
No one likes waiting around for their delivery, and our team works with that mentality in mind. We respond quickly to client questions and concerns, make edits promptly, and ship ASAP, in order to get your project to your doorstep on an expedited timeline.
We can bend, but never break.
Any project has hurdles and speed bumps, and sometimes a little flexibility goes a long way. At any stage during a project's lifecycle, we are happy to realign the direction to best fit the needs of you.
Delivering high quality work while keeping your budget on track.
Budget is almost always a concern, and it should be! You should only be paying for high-quality work, paired with high-quality customer service — and that's what you receive with us. Our competitive, flat-rate pricing ensures that your project stays within the original budget.
100% committed to your industry.
People talk and If we screw up, we won't be in biz very long. Our reputation means everything to us. Being solely committed to one industry adds a lot of pressure on our plate to perform. We can't afford to screw up. If you're not happy with your project, we won't charge you for it — we promise. That's why we try to go above and beyond for every customer, because "there are no traffic jams along the extra mile."
Community-based social marketing is our bread and butter.
Whether we are creating a fun illustrative graphic to teach or creating a campaign to change people's behavior, we are implementing community based social marketing best practices into everything we do.
Not afraid of the phone.
We are a big believer of the phone… While most people want to text and email, we place a high value on the phone and are not afraid to use it. Why is this important? Well because there is a lot lost in translation through text. Phone helps clarify thoughts and provides relevant information. The best creative comes through brainstorming. Its hard to brainstorm with just text.
Creative with an end in mind.
We prefer to create with a purpose. Not just to look pretty. Unless that is all you want.
Leverage our experience of knowing what works and what doesn't. When you hire Goldstreet your getting more than just a creative firm, you are getting access to a team that has tons of experience in this space. Leverage our experience to connect with your community in new and innovative ways.
We take you personally.
We are personal. We like building relationships. We don't see you as a one and done.
Team behind the scenes.
When you hire Goldstreet, you aren't hiring one designer. You are hiring a huge team of creatives ready to deliver your dreams. No matter the scope of project, our project managers have the flexibility to pull in as many creatives needed to deliver a concept that matches your vision.
Core Values
Every day at Goldstreet Designs, our company holds itself to the highest standards in the mission of continued excellence and respect for one another.
Efficiency
We are continuously looking for ways to streamline our process with every project. Providing a simple, straight-forward approach to hitting goals and deadlines is a top priority at our agency.
Innovation
If you're not looking to learn, you're losing. In today's digital age, technology is constantly evolving into a more powerful and capable machine. As well are consumer habits and trends, therefore, we pride ourselves on offering clients the most up-to-date market information and creative services in order to fulfill their needs.
Commitment
You've got to be obsessed with perfection if you want to be great. Our team prides itself on producing the highest-quality work — no matter the client or project size. Our name is attached to what we make, so it needs to be first-rate.
Passion
Our philosophy centers around loving what we do. As a group of creatives, we get excited by delivering products and services that help our clients move the needle forward.
Positivity
Productivity and success are proven to increase with a positive attitude. No matter the pitfalls and hiccups that may occur with a project, or life in general, we are dedicated to seeing the bright spots. Positivity rubs off on your neighbors, and we want to share that with everyone who gets to know Goldstreet Designs.