Better Targeting → Better Engagement
Traditional marketing avenues like radio and television project ads to large groups of people without the ability to hyper-target or personalize messaging to the right audience. This often results in the wrong people hearing your message. Online advertising provides a greater degree of control and possibilities. Our online media buying services provide a better return on investment by making sure your marketing budget goes toward your target audience.
This works by first looking to understand what online mediums will best connect with your consumers, such as Facebook, Instagram, YouTube, etc. From there we work closely with you to design ads that attractively and accurately convey your message to the public. Next, we craft audience lists that target your ideal consumers. By including specific geographic, demographic, and behavioral criteria, we are able to deliver your ads to the right community members.
Finally, we weigh what type of online buying would best fit your goals and budget. With countless options from organic post boosting to paid video campaigns, we help you navigate the paid media world.
Our expert team specializes in effective online media buying for local government, public works, and municipalities. Contact us to learn how we can help!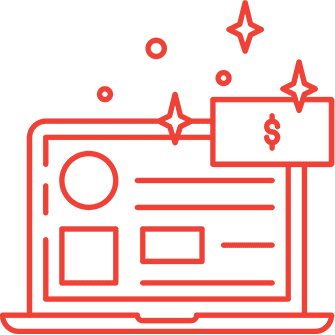 Video has quickly become the most effective form of content in the mobile device era. Our custom video team can create a variety of packages that deliver dynamic visual storytelling to your target audience.
Convert your ordinary pdf file into a branded, digital experience across all devices.
Public Service Announcements
Struggling to find the right wording for your next Public Service Announcement (PSA)? What works for radio, newspaper, magazine, and television, all differ.