FOG Food Scrapers #3260
$43. Includes adding your logo.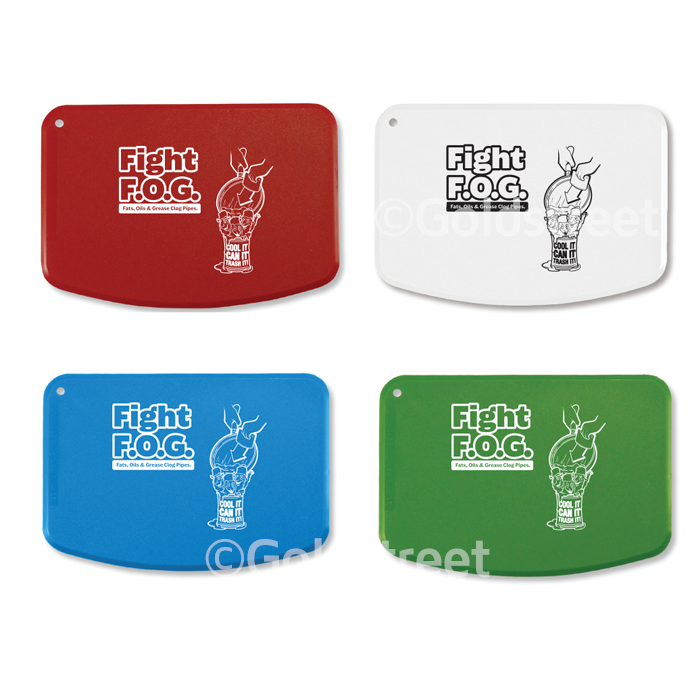 Size: 3-3/16″H x 5-1/2″W x 1/16″

Additional Changes such as swapping out pictures, changing illustrations, resizing, text edits and/or updating the color palette are all possible and will be quoted at the time of the request.

Printing Quantities*: 200+

After submitting the order, we will provide pricing for your preferred quantity.

Please login to see complete file.