Custom & Predesigned Consumer Confidence Reports
Our team specializes in creating eye-catching, professionally designed custom water quality reports (CCRs), but also equipped to assist with water quality report templates and affordable, predesigned materials. If you're looking for a Consumer Confidence Report template, Contact us to learn how we can help!
Learn More about our Water Quality Report Design Services and view client case studies.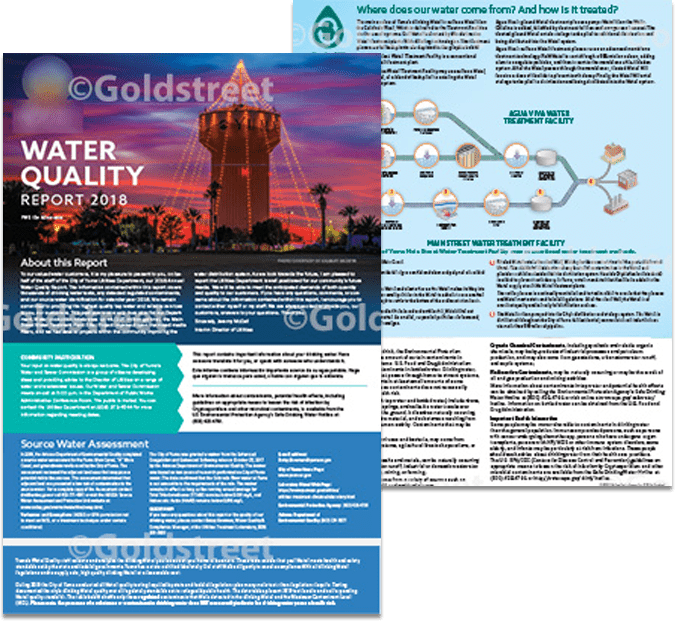 Contact us about your project needs, and together we'll discuss how you can hit your goals.